When it comes to finding the right type of Mexican salsa to create, there are so many ingredients to consider. So many taste palettes can be satisfied with this simple dip. There are plenty of recipes available for authentic Mexican salsa recipes, and some of them are better than others.
There are so many different types of Mexican Salsa out there. For the best salsa recipes, consider these nine, authentic Mexican salsa recipes that are absolutely delicious and to die for.
1. Simply Salsa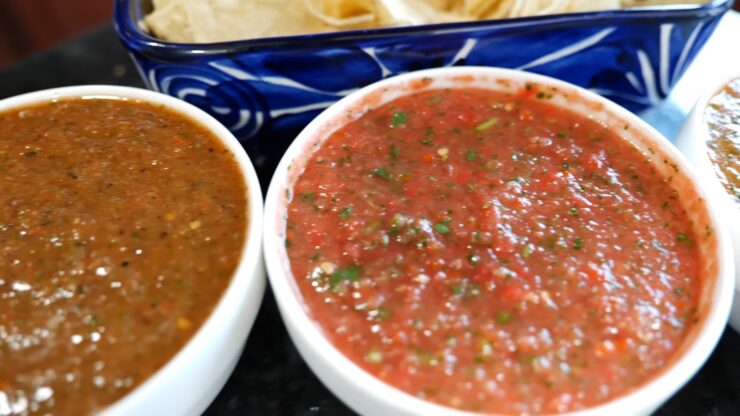 There are some pretty stereotypical ideas behind salsa. In most cases, it involves a focus on tomatoes. For a simple salsa, here are some ingredients to gather:
4 large tomatoes
1 onion, chopped
½ cup of fresh cilantro
3 cloves of garlic, minced
1 tablespoon of lime juice
1 tomatillo, diced
Salt to taste
1 jalapeno pepper, minced
To start this recipe off, take out a medium-sized mixing bowl. Then, combined the tomatoes, onion, garlic, lime juice, tomatillo, and salt to taste into the mix. These items need to be mixed well and thoroughly incorporated.
If you want to add a kick into the salsa, then add half of the jalapeno. If you are looking for something with a greater kick, then you can rely on the other half of the jalapeno. This dish needs to be refrigerated and chilled thoroughly before it is served for the best results.
2. Salsa Chicken
From time to time, vegetables and fruits are not the only items that can find their way into authentic Mexican Salsa recipes. Protein has been known to make an appearance from time to time, too. In this case, salsa pairs with chicken for a delicious dip that your family will love. The ingredients needed are as follows:
4 skinless, boneless chicken breast halves
4 teaspoons of taco seasoning mix
1 cup of already prepared salsa
1 cup cheddar cheese, shredded
2 tablespoons of sour cream
To start this recipe off, go ahead and set the oven to pre-heat for 375 degrees F or 190 degrees C. The chicken breasts should be placed in a lightly greased 9 x 13 baking dish. Then, you should sprinkle the taco seasoning over the breasts. Be sure to cover both sides. Then, you will want to add the salsa.
This dish should be baked at the previously mentioned temperature for 25 to 35 minutes or until the chicken is tender and juicy. At this point, all of its juices should run clear. Once this task is done, then the cheddar cheese should be spread over the chicken halves before the dish is sent back into the oven for three to five minutes.
During this time, the cheese will have the chance to melt over top of the chicken. It can be served hot and bubbly, and sour cream can be served on it by option.
This dish is full of protein, so it is a powerhouse of energy and healing. At the same time, it provides a boost of calcium from the cheese, and there are plenty of vitamins and minerals that can be gained from the salsa. Therefore, to gain the most benefit, fresh salsa should be used in this recipe.
3. Avocado Salsa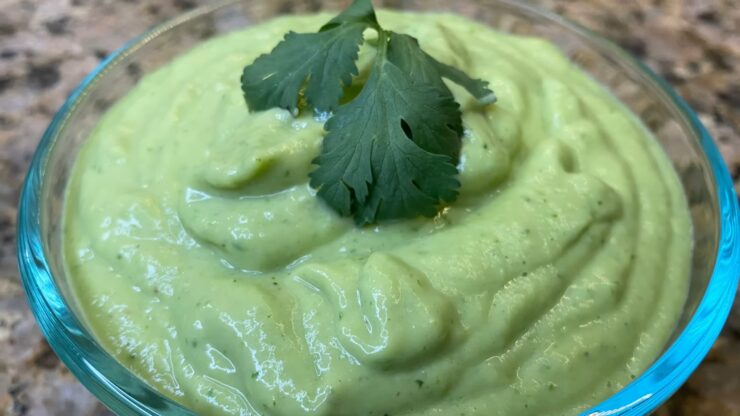 Vegetables do end up being the focal point of many salsa recipes. This situation happens with good reason because of all the vitamins and minerals that can be gained from the different components into the dish.
This arrangement provides an open invite to cooks to try out different combinations of vegetables to put together. This avocado salsa makes for a great boost of those vitamins and minerals along with different vegetables. The following ingredients are needed to make these authentic salsa recipes:
1 16-ounce package of corn kernels, thawed
2 2.25-ounce cans of olives, drained and sliced
1 red bell pepper, chopped
1 small onion, chopped
5 cloves of garlic, minced
1/3 cup of olive oil
¼ cup of lemon juice
3 tablespoons of cider vinegar
1 teaspoon of dry oregano
½ teaspoon of salt
½ teaspoon of ground black better
4 avocados, peeled, pitted, and diced
To start with, mix the corn, olives, red bell peppers, and onions into a large bowl. In a smaller bowl, put together garlic, olive oil, lemon juice, cider vinegar, oregano, salt, and pepper. The corn mixture can then be added to this secondary mixture before they are thoroughly combined together.
At this point, the dish needs to sit overnight in a refrigerator. The avocados should be added into to the mix right before the dish is served.
4. Mango Salsa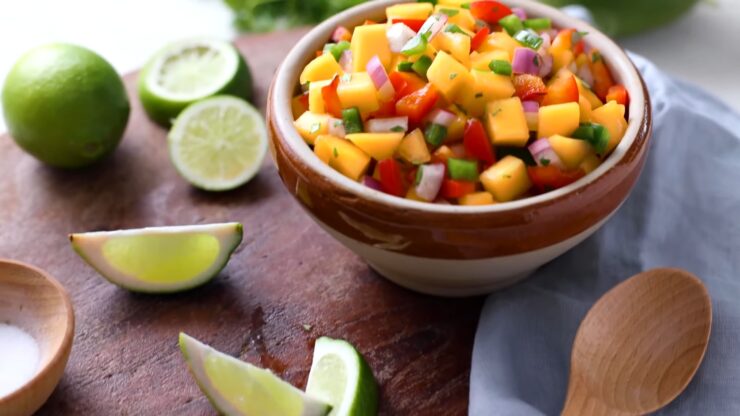 Fruit sometimes comes to the party as well. Mango is a popular flavor to consider because of the punch of flavor it provides. Here are the ingredients to this mango salsa:
1 mango, peeled, seeded, and chopped
¼ cup of finely chopped red bell pepper
1 green onion, chopped
2 tablespoons of cilantro, chopped
1 fresh jalapeno chili pepper, finely chopped
2 tablespoons of lime juice
1 tablespoon of lemon juice
In a medium bowl, mix together all of the ingredients. Once the mixture is thoroughly combined, you need to refrigerate it for at least 30 minutes. For a last minute salsa, this recipe is super easy to do on the fly.
5. Aztec Salsa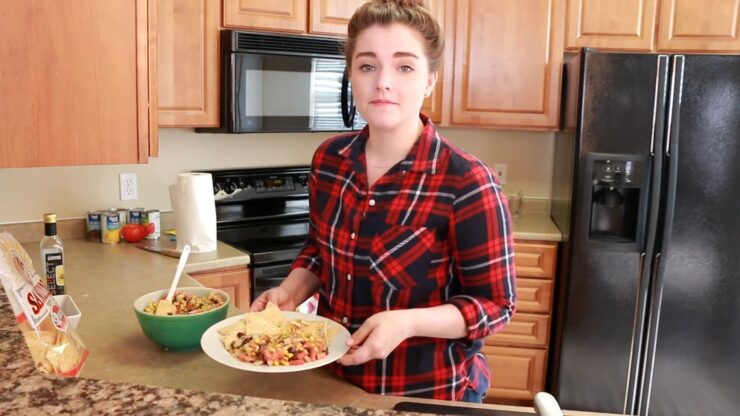 There are some salsa recipes that harken back to older times in Mexico. This dish is one of the more authentic salsa recipes because it dates back to the Aztec empire. It certainly pulls on those ancient flavors and makes them taste almost brand new. It is truly revolutionizing the salsa world for many people. Here are the ingredients to use in this dish:
2 avocados, peeled, pitted, and chopped
¼ cup of red wine vinegar
1 15-ounce can of black beans, drained and rinsed
1 11-ounce can of Mexican-style corn
3 tomatoes, seeded and chopped
3 green onions, sliced
1 small red onion, chopped
¼ cup of olive oil, or as needed
1 0.7-ounce package of dry salad dressing mix, Italian Style
In order to start this recipe off right, gather and chop up all of the ingredients. Then, you should combine these ingredients into a salad bowl.
They should be thoroughly stirred together. The only thing left to do is mix the salad dressing with the olive oil. This mixture then needs to be spread over the salsa.
6. Shrimp Salsa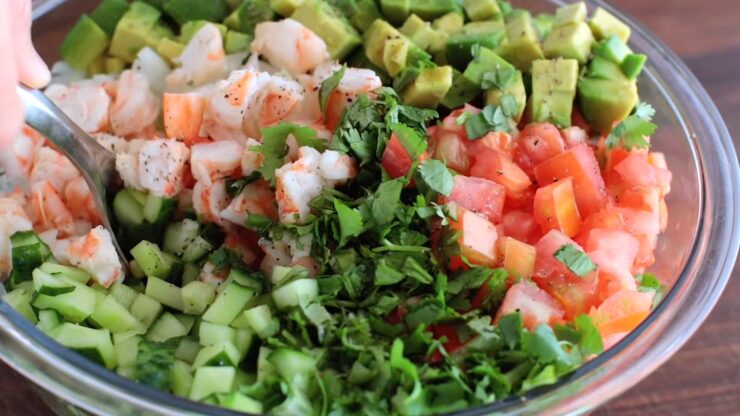 Poultry is not the only protein that can be used in salsa. Shrimp is a great addition to any salsa and given its size when cooked, it makes for the perfect, bite-sized munch. Here are the ingredients to consider for this recipe:
½ pound of salad shrimp
2 Roma tomatoes, diced
½ of red onion, diced
¼ cup of cilantro, minced
¼ cup of fresh lime juice
1 teaspoon of salt
1 teaspoon of freshly ground black pepper
1 clove of garlic, minced
These ingredients should be mixed together in a large bowl. You need to be sure that the shrimp has been thoroughly cooked and cooled. This dish needs to sit in a refrigerator for flavors to combine for at least one hour.
7. Artichoke Salsa
Another great recipe to consider has artichokes inside of it instead of avocado. This dish makes for a whole need taste palette that cannot be ignored. Here are the ingredients:
1 6.5-ounce jar of marinated artichoke hearts, drained and chopped
3 Roma tomatoes, chopped
2 tablespoons of red onion, chopped
¼ cup of black olives, chopped
1 tablespoon of garlic, chopped
2 tablespoons of fresh basil, chopped
Salt and pepper to taste
These ingredients are rather easy to put together into a medium bowl. Mix them together well, and it can be served with tortilla chips at room temperature or after the ingredients have had a chance to chill in the refrigerator.
8. Green Salsa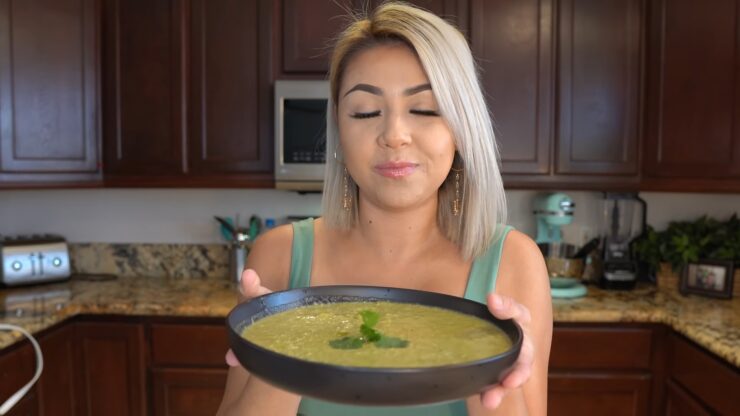 Pesto is a thing, and it's a green sauce. Enchilada sauce can also be green with chilies. Therefore, a green salsa must also exist, and it does. Here are the ingredients in this dish:
8 tomatillos, husked
3 shallots
2 cloves of garlic, peeled
1 4-ounce can of green chili peppers, drained and chopped
¼ cup of fresh cilantro, chopped
1 fresh jalapeno pepper, seeded
Salt to taste
This recipe relies on a food processor to do all of the combinations. All of the ingredients should be coarsely chopped together before they are covered and placed in the fridge to chill. This dish is not one that should be served warm.
9. Fruit Salsa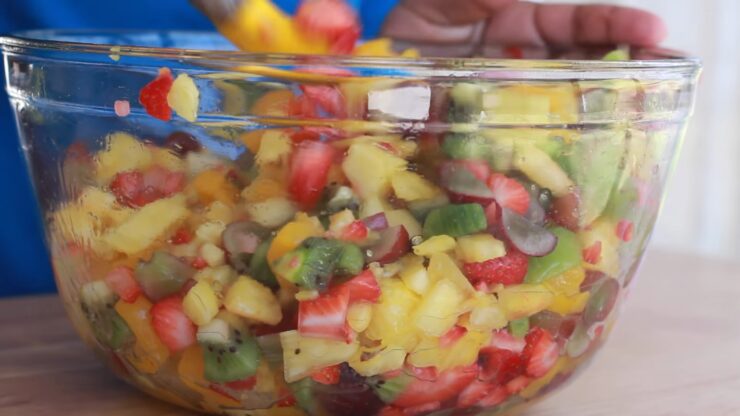 Fruit does not have to share the spotlight with vegetables to be placed into a salsa. As a matter of fact, there are plenty of salsas out there that are made only of fruit. This recipe uses the following ingredients:
1 tomato, chopped
1 orange, peeled and segmented
2 kiwis, peeled and sliced
1 red onion, coarsely chopped
1 avocado, peeled and pitted
1 bunch of cilantro
2 jalapeno chili peppers
Garlic salt to taste
Conclusion
Did you enjoy this list? We hope that you did, and this list is extremely important to us. This list encompasses some of the most popular salsas out there, and they are all more than worth trying.
Please make comments below about which salsa teases your taste buds the most, and do not hesitate to share this list to those you know if you find a recipe that you love.