A fascinating twist on your grandmother's ground meat with potatoes is picadillo, a Mexican dish that combines a variety of delectable ingredients in one dish to make a mouthwatering meal that will not only please your taste buds but will also leave you feeling satisfied.
Whether you have children and need easy recipes or you simply like to switch things up in the kitchen for friends at "Taco Night," you can be sure these following 4 easy Mexican picadillo recipes will be a hit.
1. The Picadillo with a Touch of Fire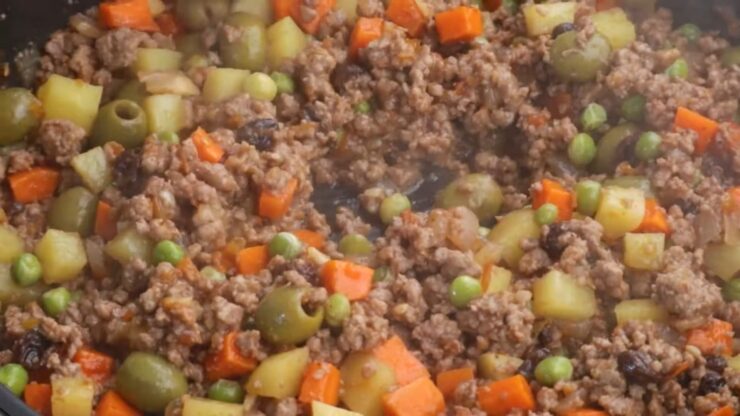 Before you set out to make what will quite possibly be the best dish your friends have ever tasted, make sure that you have the following ingredients on hand:
Ground beef
Potatoes
Tomato sauce
Carrots
Salt
Onion (optional)
Chipotle
Olive oil
This picadillo is a basic recipe with the addition of chipotle to provide it with a spicy taste. Don't worry if you aren't one for setting your tongue on fire, chipotle isn't the spiciest of peppers and when you purchase it in a can, the smoky taste adds that special touch to any dish.
You will want to chop up all of your ingredients beforehand and start by frying the meat. As you notice it starting to color, add the potatoes and allow them to cook for around 3 minutes, and then throw in the carrots and onions.
Once you see that everything is getting a light brown, add the tomato sauce, chipotle, and salt. Make sure it's mixed well, lower the heat, and let it cook on a light fire for around 25 minutes. This will ensure that all the flavors combine to make a delicious picadillo your family will love. Serve with tostadas or the rice of your choosing.
2. Add Some Sweetness to your Life with this Picadillo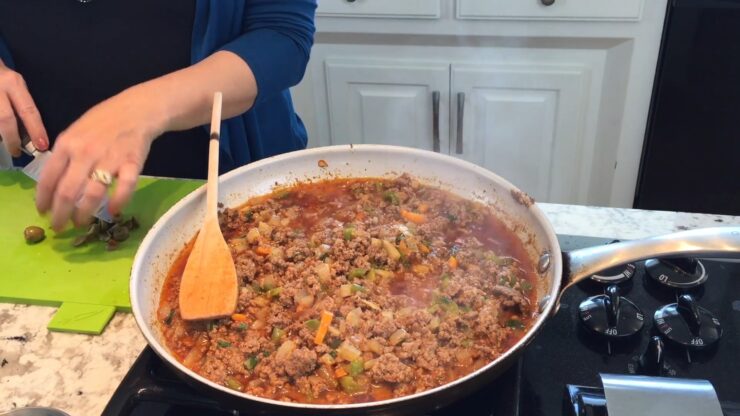 This recipe offers flavors that may catch you off guard, but that will definitely win you over. Get ready for cooking by finding these ingredients:
Potatoes
Ground beef
Tomato sauce
Salt
Raisins
Olive oil
Lightly brown the meat, add the potatoes and let them cook for a bit before adding the carrots. Go ahead and salt the mix before adding the tomato sauce and finally, add raisins before closing the lid and letting everything cook for around 20 minutes.
The raisins add a contrast to the salt and non-sweet ingredients. If you want to play around a bit with flavors, go ahead and add a light touch of chipotle sauce to the tomato sauce.
3. The Picadillo that Reminds You of Tacos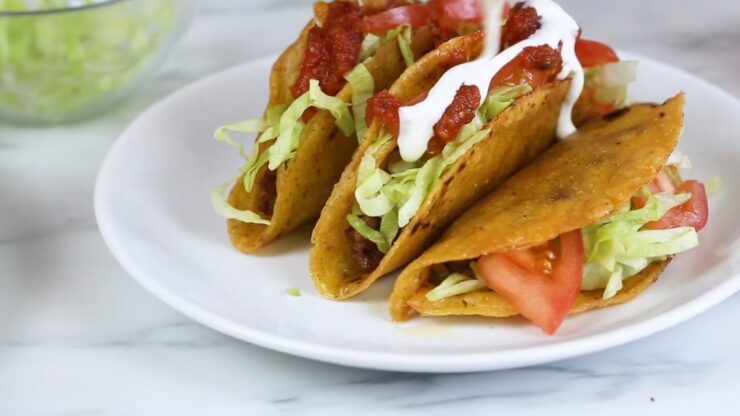 If you have ever been to Mexico, you know how much Mexicans love cilantro. Nearly every taco will be topped with cilantro and onions, and picadillo doesn't need to be any different. This recipe calls for similar ingredients as those above, but with a couple of extras:
Potatoes
Tomato sauce
Carrots
Ground beef
Salt
Cilantro
Onions
Garlic
A touch of cumin
Olive oil
Get your meat cooking in olive oil while sprinkling it with cumin, add the chopped potatoes, onions, garlics, carrots, cilantro, and salt, and cook them till you see a light brown color. Let it cook from 20 to 40 minutes.
4. The Bold and Daring Picadillo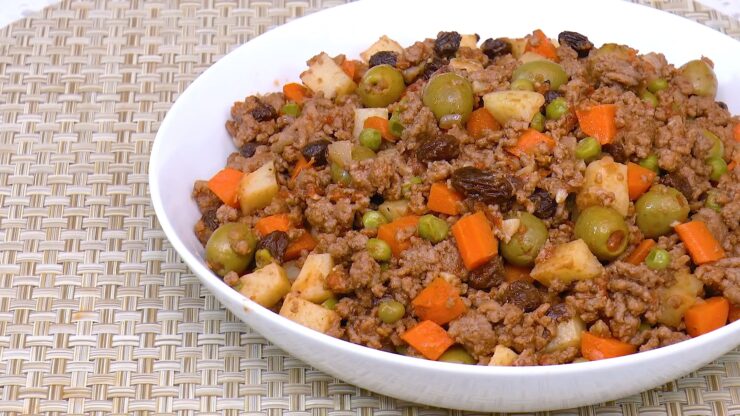 If you want to make a recipe that stands out with bold flavors, this picadillo recipe is it. Make sure you have all of these ingredients before starting:
Ground beef
Potatoes
Carrots
Salt
Onion
Garlic
Cumin
Bay leaves
Chipotle from a can
Serrano peppers
Cilantro
A great technique for ensuring that flavor permeates your picadillo is to first lightly brown and then blend the onion, garlic, salt, cilantro, chipotle, and serrano peppers. Set it aside and start frying your ground beef in olive oil and cumin and then slowly add potatoes and carrots.
After they are lightly fried, add the blended mix from above and add more salt if needed, as well as the bay leaves. Let the picadillo cook on a light fire and serve with white rice.
Now You're Ready to Get Cooking
Whether you are just beginning to cook Mexican food or have been doing it for a while, we are confident that these above easy Mexican picadillo recipes will be a hit.
There is something for everyone on our list–for the ones who like a bit of spice to those who like simplicity and sweetness. What do you think about these picadillo recipes? Do you have any favorites? Let us know!
Take a look at our easy Mexican recipes anyone can make at home.