You have a party or event coming up and you want to impress your guests with great easy Mexican appetizer recipes that will leave them raving about your skills. We get that.
Some of the most popular options when it comes to party fun are Mexican dishes, both for the mouthwatering flavors, as well the unique ingredients.
To help you come up with the best appetizers imaginable to treat your friends with, we have compiled the top 4 easy Mexican appetizer recipes for parties which we are confident will be a raging success.
1. Queso Fundido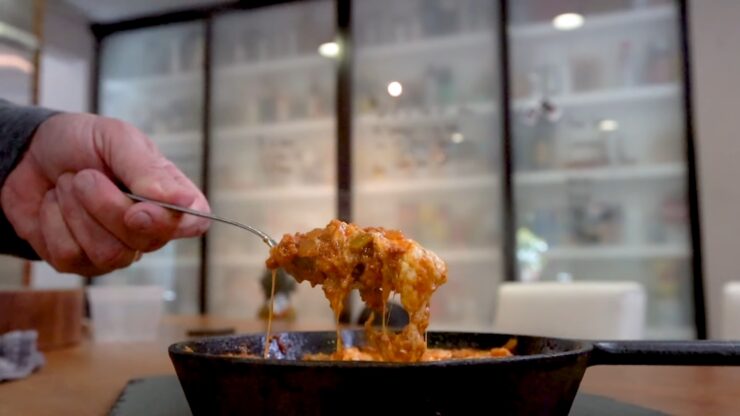 For cheese lovers, this dish is a delight. Whether you add some chorizo or make the simple yet delicious plain cheese dish, queso fundido is sure to be a hit at your party. Following are the ingredients that you will need.
Oaxaca cheese (can be substituted with Monterey cheese)
Oil
Corn Tortillas
The above ingredients are for a basic Queso Fundido.
To prepare it, you will use a dish or bowl that can be used in the oven. If you are adding chorizo, you will want to fry it first and place it in the bowl before topping it fully with cheese.
Let it cook for about 10 minutes (or however long it takes for the cheese to melt). Remove from oven and serve with lightly warmed tortillas. It's simply perfect.
2. Tacos Dorados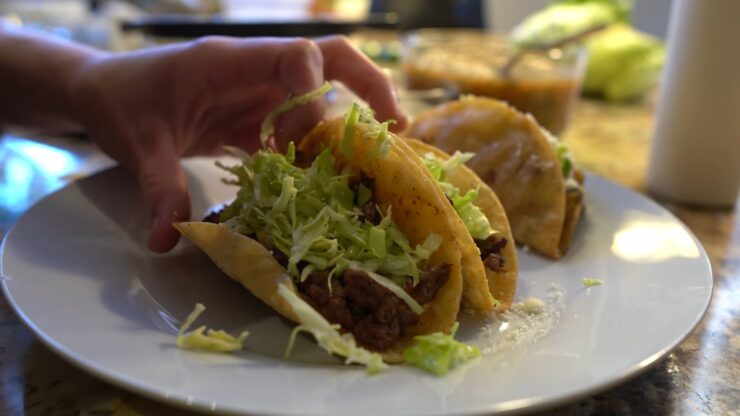 Tacos Dorados may take more preparation than Queso Fundido, but you can be confident that they will be worth it. You will need the following ingredients and items:
Shredded Chicken
Cheese (If you wish)
Corn Tortillas
Sour Cream
Lettuce
Salsa
Toothpicks
Take your corn tortillas and lightly heat them. Once warm, lay them out flat, and then add the (pre-cooked) shredded chicken and cheese. Roll the loaded tortillas and place them in preheated oil. You may want to use toothpicks to ensure that they don't unravel.
Once you see a golden color, remove the fried tacos and place them on a serving dish with paper towels to soak up excess oil.
Serve sour cream, salsa, and lettuce on the side as toppings and voila, you will have a mouth-water Mexican appetizer for your guests.
3. Guacamole with Totopos (Tortilla Chips)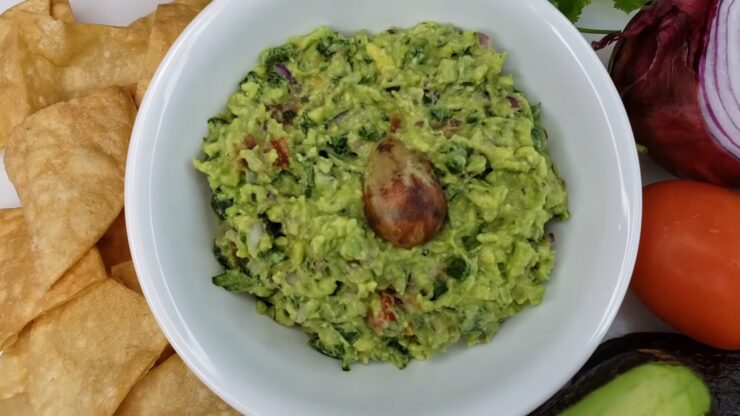 Guacamole with chips is a highly authentic Mexican dish, but guacamole in Mexico has more punch than what you may be used to. If you are looking to spice up a party, try this guacamole appetizer. You will need:
Ripe avocados (but not TOO ripe)
Onions
Lime
Tomatoes
Fresh jalapeno
Cilantro
Salt
You may already notice the extras that are not commonly found in local guacamole, but they make a huge difference.
First, cut up the cilantro, jalapeno, and onions and mix them together. Then, cut the avocados up and mash them. Add the cilantro, jalapeno, and onion mix and chop up some tomatoes to add to the mix-just make sure to cut them very small-and mix everything together. Add lime and salt, until you are satisfied with the flavor.
Use fresh Totopo chips for dipping and voila, an easy and delectable appetizer.
4. Ceviche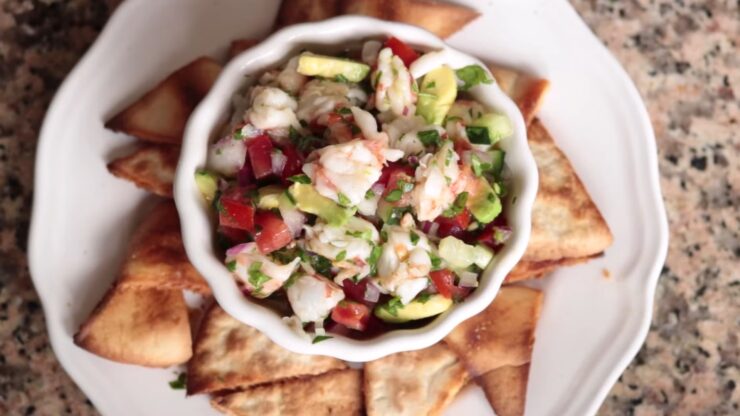 While this dish may take more preparation than the others, you can be sure that it won't be a waste of time. It doesn't require cooking time which helps to make it an easy Mexican appetizer recipe. You will need the following:
Tilapia
Onions
Cilantro
Lime juice
Tomato
Jalapeno
Cucumber (if you so desire)
Tostadas or simple Saltine crackers
To begin with, you will want to take the Tilapia fish and pour at least a cup of lime juice over it, and then place it to chill for around 20 minutes. Make sure that you don't remove it until you see that the fish is completely white. Drain excess lime juice. Add the onions, tomato, cilantro, and fresh jalapeno if you want a bit of spice. Add salt and pepper and mix everything together.
Some people like to have clam-tomato juice on the side to add, as well as hot sauce.
You can place tostadas or crackers to accompany the ceviche or provide your guests with a combination of both.
Note: You can either make tostadas yourself by frying corn tortillas until they are crunchy or you can purchase an already made package of tostadas at a local store.
Enjoy!
As you can see, the above Mexican appetizer recipes require little preparation, but they are undoubtedly delectable dishes that will be a success at your parties. Whether you prepare all four as appetizers for guests to choose from or go big with one recipe, you can rest assured that these are popularly delicious options for events and parties.
We love every one of these dishes and we think you will, too. What you do think about the recipes on this list? Have you tried them before? Do you think you could easily make them at home? Let us know!